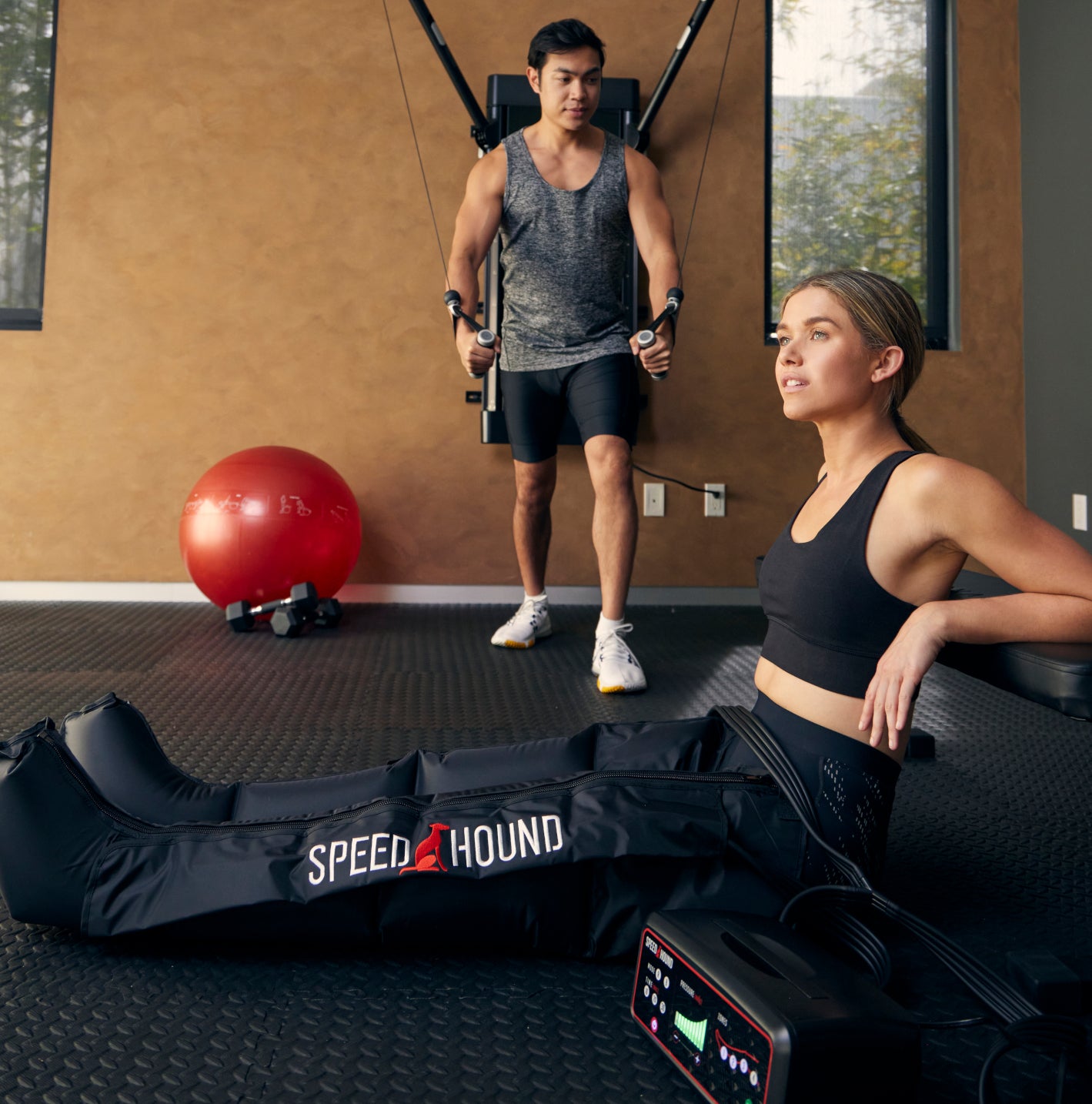 THE PRO-PERFORMANCE RECOVERY
Meet The Pro-Performance Recovery System
Created by Physical Therapist and Ironman triathlete Sam Chi, our recovery system is designed to take advantage of your body's natural venous return system, that recycles blood back to your heart. Our technology taps into this biological mechanism by using dynamic air compression to speed up the delivery of freshly oxygenated blood back to your muscles; all while giving you a relaxing massage at the same time. The result: muscles that feel recharged and ready to go, again and again.
LEARN MORE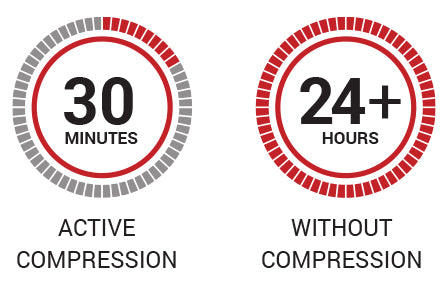 THE PRO-PERFORMANCE RECOVERY
Why you need it
Real Recovery. In as little as 30 minutes.
Improve the way you feel with the world class recovery system that goes wherever you do. No matter if it's a killer workout or a day on your feet, Speed Hound gives your body the relief it needs.
•
Reduce pain and soreness
•
Decrease muscle fatigue
•
Increase range of motion
Massage on-demand
A massage therapist is costly, and always requires an appointment, but with Speed Hound, you get an effective massage whenever you want. The best part - it pays for itself in less than 10 sessions, with dividends that keep you happy for years to come.
SHOP NOW
Our clinical grade system is cleared by the FDA.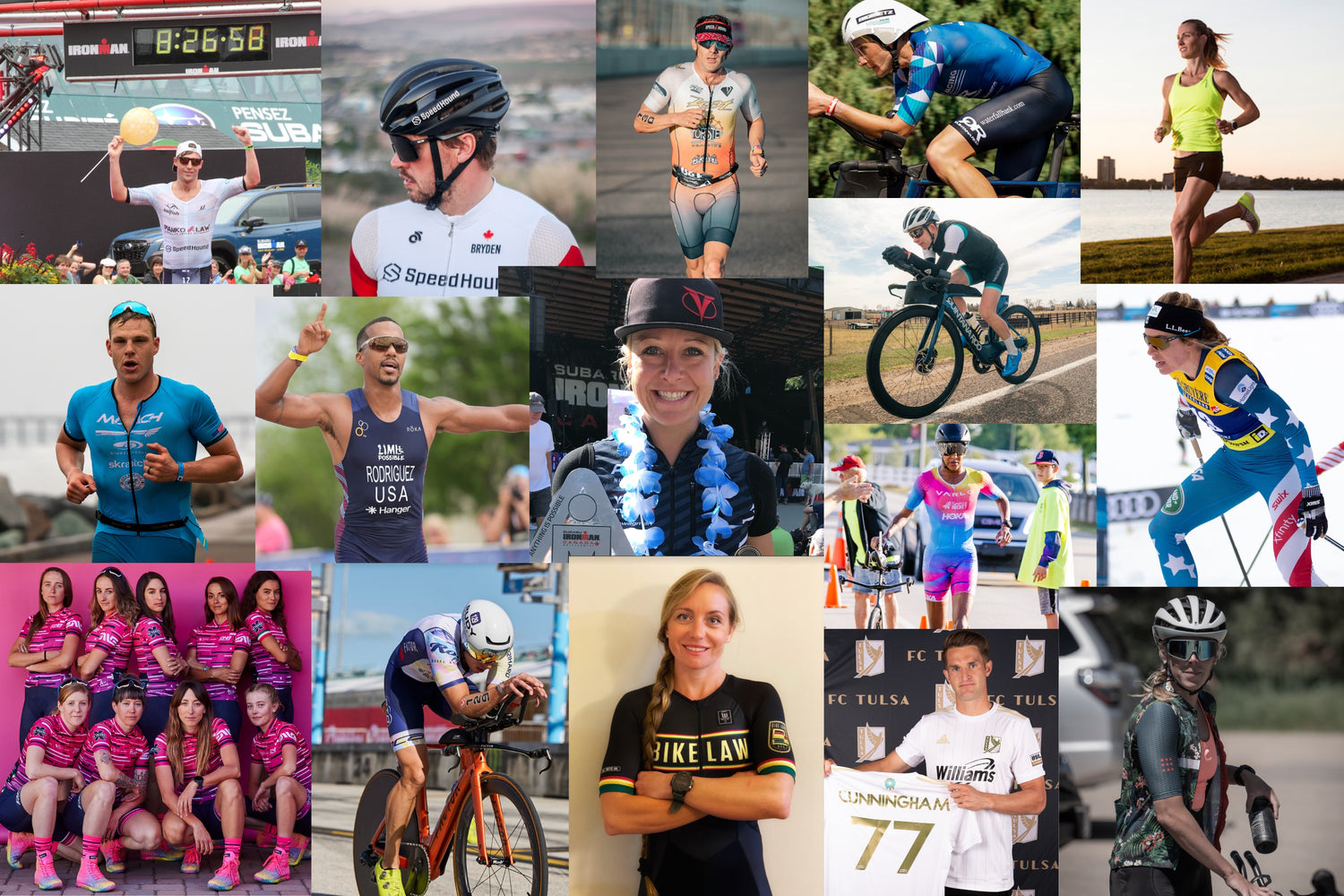 THE PRO-PERFORMANCE RECOVERY
Loved by pros & fans alike
The Speed Hound Pro Performance Recovery System was developed to help everyday athletes achieve their
#missionpossible. See what pro soccer, basketball, cycling, running, triathlon athletes are saying about our recovery system on the pro athlete page!
learn more
What our 100k+ happy customers have to say
BETTER PRESSURE THAN OTHERS
I've had these for a few years now and I love them! The pressure to me is more than the competitors, but that is precisely the reason I like it so much. It's simple and pretty portable for your destination races.
BASKETBALL AND TRACK RECOVERY REGIMEN
I bought this system for my sons who are athletes, basketball and track. They swear by the positive results they get from using what is referred to by us as "the legs". They help provide the recovery to perform between games and practices. We love this system. I ended up buying one for my dad when he turned 80 because he suffers from poor circulation. Usually before he gets out of bed in the morning, we put "the legs" on him.
BEST INVESTMENT IN MY RECOVERY!
I'm a discus thrower and having access to compression boots in college was great but I needed to get my own for when I moved on to compete professionally. I searched all over for the best pair (price, reliability, features) and settled on Speed Hound. Best decision! I'm so impressed with the product and use it just about everyday. I even take it with me when I travel to meets. Thank you Speed Hound!!!
Include some of your favorite customer quotes and feedback here as social proof, to build credibility and trust for your services and products.
PRO'S SECRET TO RECOVERY
Love to use these in the evening winding down from a big day of training or working. Gets the legs feeling fresh again and is super relaxing! Helps keep the body loose when I need it and can target specific areas with the different attachments. Zero doubt that the recovery system will last for a long time with the durable construction too!
GREAT FOR VENOUS INSUFFICIENCY
I'm 21 weeks pregnant with our third kiddo and still training 4-x/week. I've been using Speed Hound to reduce symptoms of venous insufficiency (an extremely annoying pregnancy complication). Even after PT and wearing compression socks for 22 hours/day, the Speed Hound is the only thing that has brought consistent - and significant - relief from the symptoms. It has been so, so awesome and I've told everyone (including my midwife!) about Speed Hound.
GAME CHANGER
The recovery system has been a key tool in my training and post race routine. It helps to flush out my achy muscles, lactic acid and any fluid retention I may have. Plus it feels AMAZING! It's the best way to spend the evening on the couch recouping from a hard training day and getting ready for the next. It has made a world of difference in how my legs bounce back the next day.
BEST INVESTMENT, LOVED BY WHOLE FAMILY!
These recovery boots are truly one of the best investments I've made, both in my training and personal life. It's amazing how much quicker I can bounce back from the quick workouts and wake up feeling refreshed each day instead of tired and sore. They are just as perfect after a tough bike ride as they are after a long day on your feet. My family loves them too! One of the coolest features is the zip in fabric extension strip that comes with the boots, allowing everyone in my family to fit into one size, regardless of their body shape or size. I got the long and they fit everyone in my family from 5'5" to 6'3". These boots have totally changes my recovery game, and I can't imagine life without them! I will soon be adding the hips and arms to my toolbox to make sure my body is ready for the next adventure.
Adam Feigh
Pro Triathlete
See why everyone from Olympians to grandparents are using Speed Hound to keep their body recharged and ready to go.
Still have questions? Talk to us at 833-287-7333.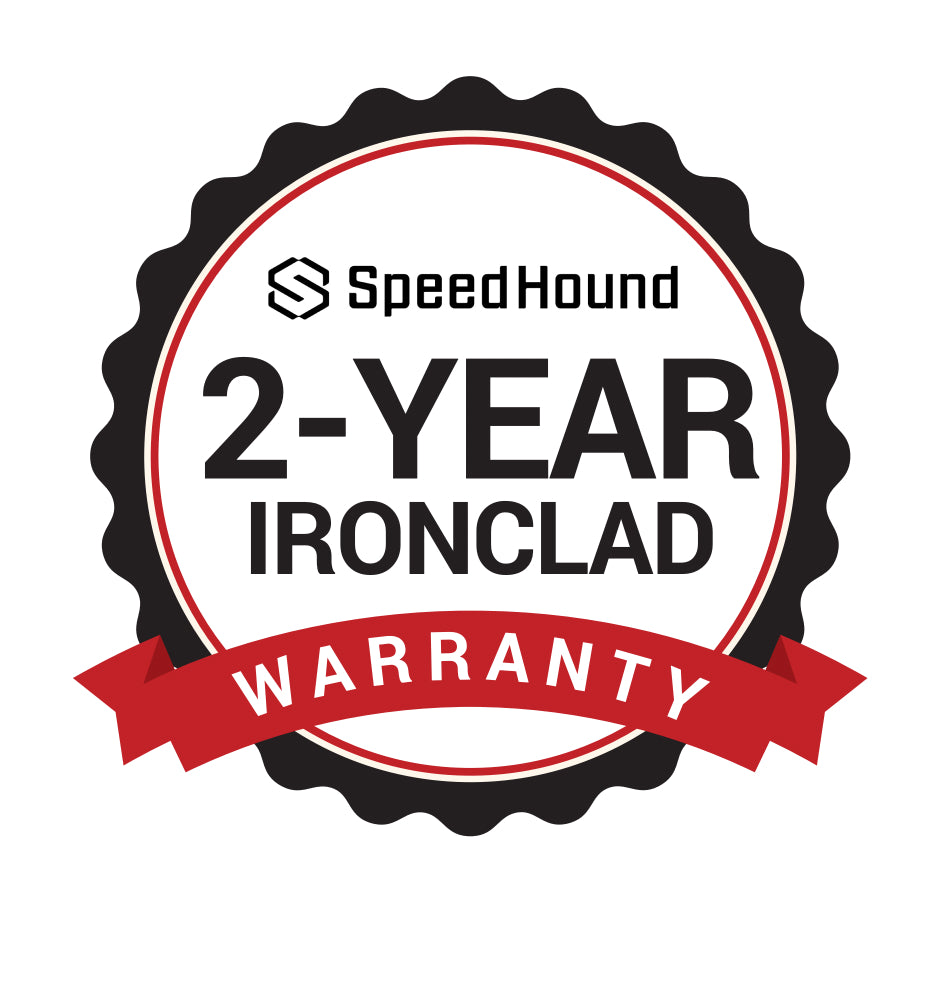 Take advantage of a 60 day Happiness Trial:
If it doesn't help you, we don't want your money!

Plus, get free size exchanges on any item, and a free travel case
with the purchase of a base system!

To top it off, we're giving you the world's best warranty.
Dog eat your hoses? No problem. You're still covered!