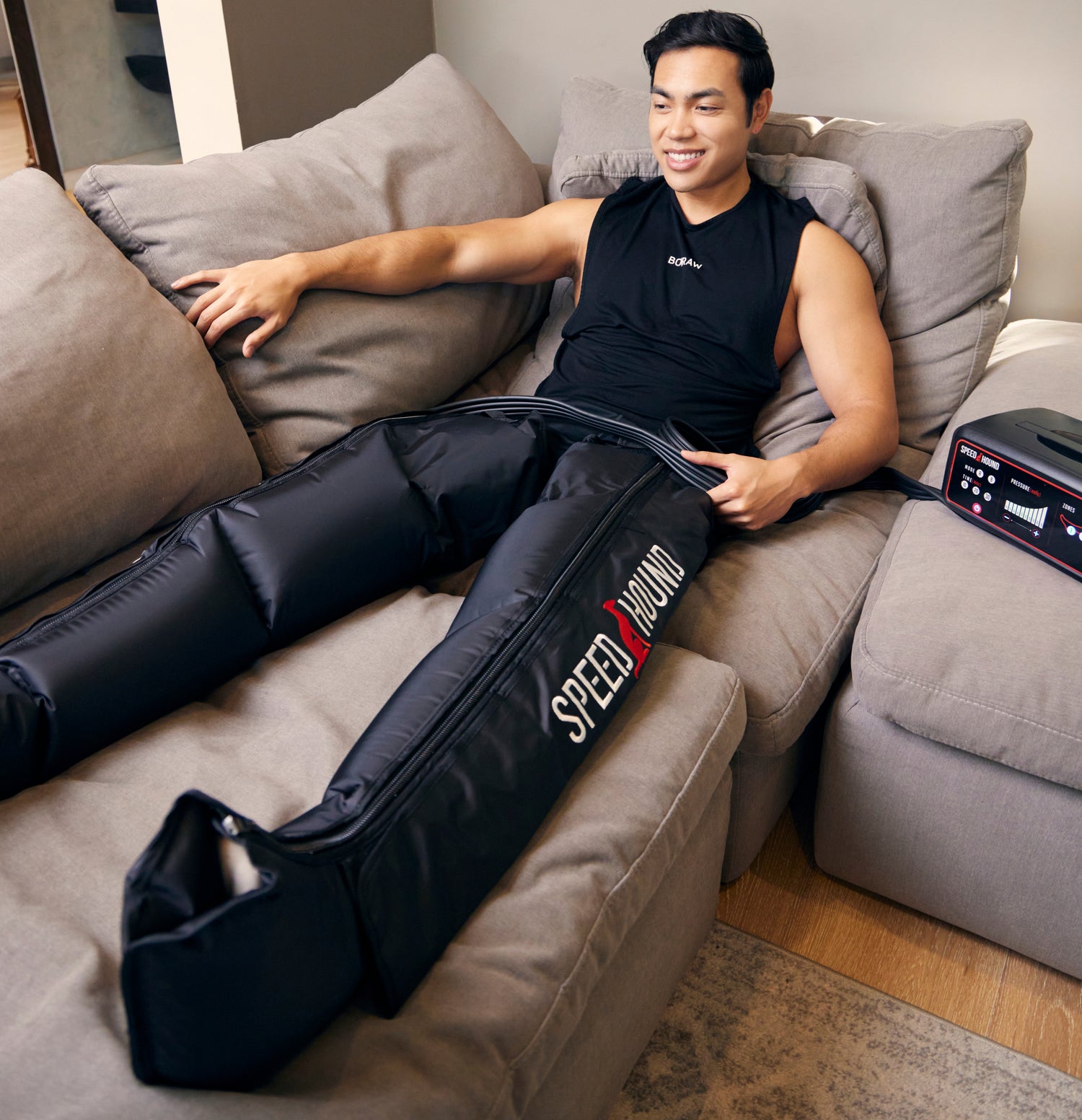 Take control of your recovery
We have the easiest system to use and the most important customizations to give you just the right recovery you need.
Intuitive interface with all controls at your fingertips.
No apps to download, no bluetooth to troubleshoot.
Two massage modes available: Recovery Flush and Therapeutic Massage.
Four compression zones that can be individually turned on/off, allowing you to target your therapy or avoid certain areas.
TAKE IT ONE STEP FURTHER
Expand the capability of your Speed Hound ProPerformance System by adding recovery attachments!
"The higher pressure, zone toggles, and massage modes make this a completely different system than others!"
"This recovery system screams quality and attention to detail!"
"The wide range of pressure gives me the right amount of compression where I need it the most!"